AC Repair In Wesley Chapel, Zephyrhills, New Tampa, FL, and Surrounding Areas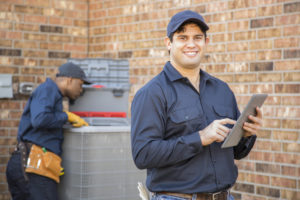 Sooner or later, your AC system is going to need an AC repair. And it might not really be as bad as you think. There are several 'easy fixes' that you can try before deciding that the only way to go is to call for an AC repair. Here are some of the more common problems that can easily be remedied right at home. These simple fixes might just save you the cost of an AC repair in Wesley Chapel, FL.
Check the Electrical Breaker
If your system hasn't engaged itself to 'start' or 'run' mode, go to your breaker box for the whole house. Inside on the directory panel, locate the breaker for the Air Conditioner, or AC. Once you locate the specific breaker, (HINT: IT WILL BE ONE OF THE LARGER ONES)make sure that it is in the 'on' position and not the 'tripped' position. If the breaker is indeed tripped, reset it by pushing the breaker all the way to the 'off' position and flipping it back to the 'on' position. If this solves your problem, the unit should dramatically come to life. If the unit does not respond to resetting the breaker, you might just need to schedule that AC repair.
Check the Thermostat
Make absolutely sure that your thermostat is set to the cool position and the temperature set for the unit to run is working properly within the thermostat. Also make sure that the fans are set to auto on the thermostat. If by adjusting the temperature your AC comes to life, you will have saved yourself an AC repair. If not, then by all means contact us so we can properly diagnose the problem needing AC repair.
Hopefully, you can successfully start your AC system with the two above mentioned issues. And if not please contact us so we can give you the absolute best air conditioning repair in Wesley Chapel, Florida.